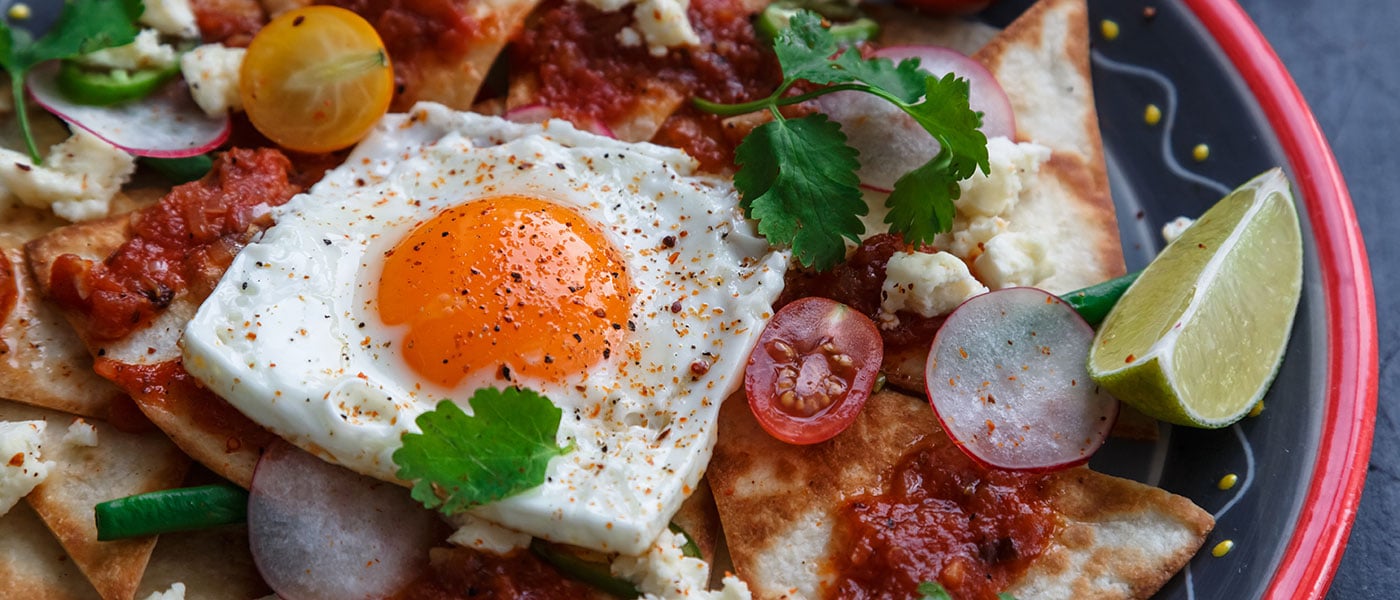 Breakfast at Dreamcatcher Bed and Breakfast
We would like to welcome you to our Gourmet Breakfast here at the Dreamcatcher! 
First, you must try our signature "appetizer" dish, Hot Oats Brulee, everyone's favorite.  It is a combination of Steel Cut and Old Fashioned Oats, raisins and sliced almonds, which we slow cook in milk, and then cover with natural cane sugar, and  torch, as is done for Creme Brulee.
We then will feature a unique entree such as Eggs Jambon , Smoked Salmon Eggs Benedict , Taos tamale bake, or a peach stuffed french toast  to get your day off to the right start.  The selections rotate between, a sweet dish, a, savory one and finally a southwestern breakfast,  all guaranteed to satisfy. Your meal will be  accompanied by fresh fruit, home made bread or muffins, and a small sweet treat to complete the full gourmet breakfast. 
We are always happy to accomodate any dietary restrictions you might have. If you are vegan, vegetarian, gluten or dairy free, we have the breakfast for you!  We strive to use local Ingredients when possible, for example; Taos made free range pork sausage and fresh herbs and veggies from our garden. 
We serve our breakfast from 8am – 9am. The choice is yours, come early or sleep in , it's your vacation. We will always have hot New Mexican Pinon coffee and Starbucks French Roast ready for you to start your day.  
We also have a wonderful selection of herbal and organic teas .
Breakfast at the Dreamcatcher B&B is special and we hope you enjoy every last bite!
Need to leave earlier than 8am?  We are happy to provide you with breakfast items for you to keep in your room's refrigerator to have as you head off.  We usually can provide such items as yogurt, fresh fruit, granola, cereals, etc…
Hot Oats
Brulee
Start with Oatmeal Mix:
1/2 Irish steel cut oats
1/2 Quaker slow cooking oats
1/3 cup of raisins
¼ cup of slivered almonds
Preparation:
Fill a Cup container full with milk 2 cups
One Cup container full with the Oatmeal Mix.
Put about 1-2 tablespoons of salt in the milk.
Get the milk almost to boil, pour in the oatmeal.
Bring down the temperature to moderate
Stir regularly (otherwise, the mixture sticks to the bottom).
Cooking takes 25-35 minutes.
If you don't serve it immediately, pour content into the crockpot, set the crockpot on low.
Fill about 1/3 – 1/2 of a Ramekin with oat mixture.
Sprinkle raw sugar (about 1 spoonful) on top
Torch the sugar until it has crystallized
Make a topping (half sour cream, half vanilla yogurt)
Put a dollop of topping on top of the Brule, serve.
Serves 10-12 people.
Eggs
Jambon
Ingredients
(Spanish or Italian dish, depending on the cheese and meat used)
Set oven at 350-375 degrees, depending on elevation.
Round ham slice for each egg
Smear of pesto
2 eggs for each person served
1 cherry tomato for each person, halved
Shredded Manchego Cheese for Spanish flavor or Mozzarella for an Italian flavor
Preparation
Spray the muffin tins with Pam or smear them with Olive Oil.
Then place a slice of ham into the tin. It should buckle a little, but able to stay in place, touching the bottom of the tin, making a bowl. (If it cannot, the ham is too thick.)
Smear a little pesto on to the inside bottom of the ham bowl.
Break the egg and put the ingredient in the ham bowl.
Slice the cherry tomato and plop it on the top of the egg.
Sprinkle a little (I mean a very little) Manchego cheese on top of the egg and tomato.
Sprinkle lightly with salt and pepper.
Put a sheet of aluminum foil lightly on top of the muffin tin.
Place the muffin tin into the oven once it has reached the target temperature.
Cook for 25-30 minutes. Take it out and look at the eggs.
If the albumin is sold white, the food is cooked. If it is still clear, then cook them for another 10 minutes or until the albumin turns white. The edges of the ham may have turned dark and that is OK.
Take off the aluminum foil and put a towel over the tin until served to preserve heat. If the dish sits out for more than 10 minutes, put the dish back into the warm oven until ready to be served.
Using your fingers pick up the ham bowl, it should come out from the tin easily.
Place on the plate, garnish and serve.
You can add things like grilled asparagus to make the plate more colorful.
Taos Tamale
Bake
Ingredients
8 eggs
1/2 cup hot salsa
1/4 cup chopped cilantro
8 tamales, cut in thirds
2 cups medium cheddar cheese
Preparation
Preheat oven to 350 degrees, grease 13 x 9 baking dish.
Place tamales in the dish, cover with cheese.
Mix together eggs, 1/2 and 1/2 , cilantro and salsa.
Pour over tamales.
Bake for 45 minutes, let set up for 10 minutes before serving.
Green Chile
Souffle
Ingredients
12 eggs
1 3/4 cup of half and half
Dash of Worcestershire sauce
Dash of garlic salt and black pepper
12 T. chopped ham or smoked turkey
1 1/2 cups grated sharp cheddar cheese
4 oz. can of chopped green chilies, mild
Preparation
Preheat oven to 350 degrees
Spray 6 ramekins with Pam
Add 2 T meat to each ramekin
Place 1/4 cup cheese over the meat
Then add 1 T. chopped green chilies
Blend eggs, half and half, and seasonings together.
Pour evenly into the ramekins
Bake for 40-50 minutes until lightly browned and puffy 
Green Chile Apple Pie
with a Taos Twist
Pie Ingredients
One premade pie crust

3 large Granny Smith apples, peeled, cored and cut into ½ inch slices

3 large Braeburn apples, peeled, cored and cut into ½ inch slices

¾ cup packed light brown sugar

⅓ cup canned green chiles

¼ cup granulated sugar

2 T fresh lemon juice

⅓ cup all-purpose flour

½ tsp. Ground cinnamon

¼ tsp. Ground nutmeg
Streusel Ingredients
1 cup all purpose flour
¾ cup packed light brown sugar
½ cup chopped walnuts
½ tsp. Kosher salt
6 T unsalted butter, melted
Preparation
Pre-bake 9 inch pie as per instructions on package

Set oven temperature to 350

Stir together apples, brown sugar, green chiles, granulated sugar and lemon juice in a large bowl

Stir together flour, cinnamon and nutmeg in a small bowl

Add dry mixture to apple mixture and stir well to combine

Let stand for 10 minutes, stirring occasionally

Spoon mixture into pie crust

Place pie on a baking sheet and bake at 350 for 35 minutes

While pie is baking, prepare the streusel topping

Stir together flour, brown sugar, walnuts, cinnamon and salt in a small bowl

Stir in melted butter until thoroughly combined

Freeze for 20 minutes

Remove pie from oven, and crumble topping evenly over the apple pie

Bake another 45 minutes until topping is golden brown and apples are tender

Enjoy!