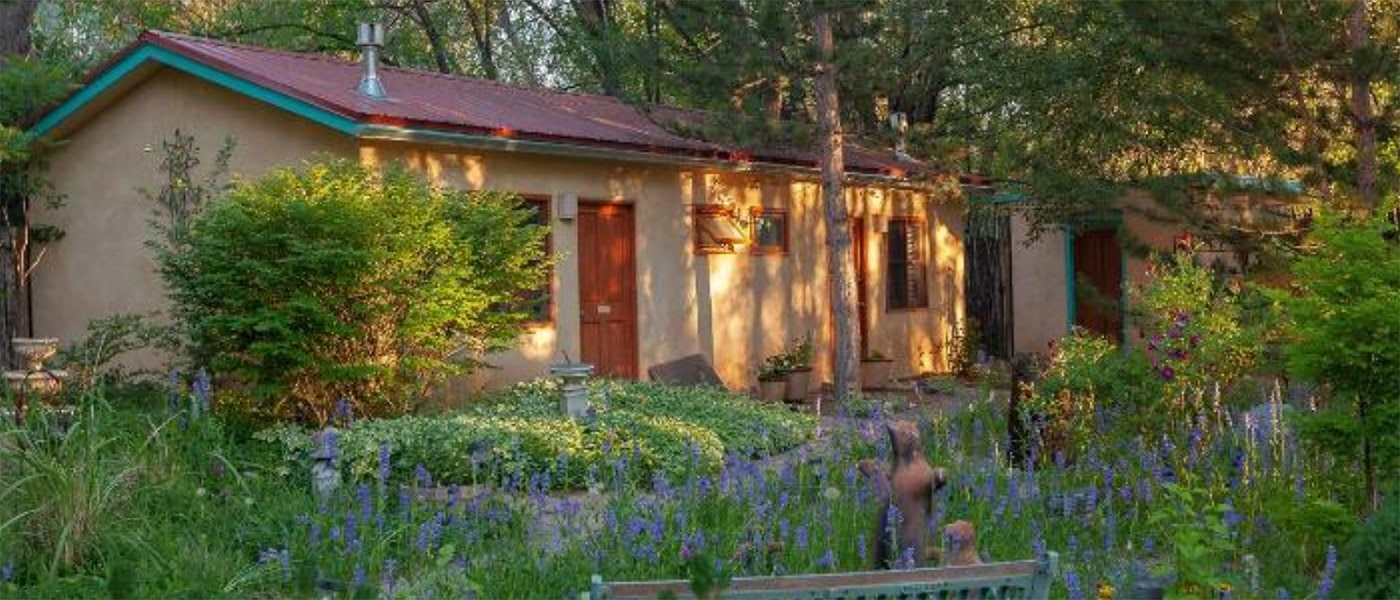 Guest Safety & Well Being
Given the current Covid-19 situation, we at the Dreamcatcher Bed and Breakfast are taking numerous actions to protect our guests and staff. While taking these actions results in a slightly different experience than is the norm, we continue to work to ensure that our guests are not only safe, but enjoy their stay with us.
The following are some of the actions that we are taking in order to both provide a safe environment, and also follow the guidelines of the CDC and the State of New Mexico to minimize any risk of Coronavirus/Covid-19.
We are currently limiting our occupancy to 50% of our normal capacity, in accord with the requirements of the State of New Mexico. This both allows us to ensure that social distancing is followed, and we are able to do additional deep cleaning and disinfecting of all rooms after the checkout of each guest.
Pursuant to the recommendations of the CDC, we have removed various items in the rooms, including all decorative pillows, bedspreads, magazines and other items that are potential hazards regarding the transmission of Covid-19.
Each of our rooms has a private entrance from the outside, and therefore our guests are not required to share enclosed corridors when entering or leaving their room.
All staff is required to wear protective face masks when interacting with any guests, or when entering rooms.
All Bedding, including comforters, sheets and pillowcases are cleaned after each checkout in our on-site commercial washers and dryers. Additionally, in accordance with all governmental and lodging association recommendations, our staff has undergone extensive training regarding the new disinfecting requirements for deep cleaning each room after each guest leaves. All cleaning products used are deemed effective in killing all viruses, including Coronavirus. The cleaners now disinfect all surfaces that are likely to be touched by any guest, including doorknobs, handrails, tables, remote controls, lamp switches, etc. Given the limit of 50% of guest rooms being rented, our staff has the time to ensure that deep cleaning and disinfecting activities are performed on each room before check-in.
We continue to serve the breakfasts that the Dreamcatcher is known for, but in order to ensure your safety, we have closed our common room, and now serve breakfast either in your room, or in one of our tables outside, which are separated from each other. Given that we are limited to 50% occupancy; it is possible to ensure that each room has a separate area to enjoy an alfresco breakfast amid our beautiful gardens each morning. Given that we have sunshine on average 320 days here in the High Desert of Northern New Mexico, our guests have indicated they truly enjoy having breakfast among the flowers of the gardens, or on the deck.
Social Distancing: If you have previously stayed with us, you are no doubt familiar with our gardens and outdoor seating areas. Our Hammocks are located more than six feet from any other gathering area, so feel free to kick back and relax amongst our trees and flowers. We have more separate seating areas in our gardens, and therefore it is simple to both enjoy the gardens while reading or relaxing, while staying socially distant as recommended by the CDC.
Our staff has been instructed not to enter any guest room during a stay, unless specifically requested by a guest. If requested to tidy a room during a stay, our staff is required to wear both masks and gloves while servicing the room. Additionally, should you need any items during your stay, we are happy to provide new towels, paper supplies, or any other items that you need during your stay, and can place them directly outside your room for no contact delivery.
We are offering touch-less check in and check out for your convenience.
We continue to monitor all applicable recommendations and regulations in order to provide the best and safest experience for our guests. Please be confident that we will continue to take every reasonable action to ensure your stay is safe. New Mexico has been very proactive in attempting to curb the spread of Covid-19, as has the Town of Taos. As of the end of May, the entire County of Taos has had fewer than 25 diagnosed cases of Covid, and we and the other residents of the county place a priority on ensuring that all actions to minimize any future cases in the area.
Should you have any questions, concerns or suggestions about our actions regarding the protection of our guests, please feel free to contact us at any time.
You may also find information on what New Mexico is doing to control the spread of COVID as well as suggestions on protecting yourself at the following website: https://www.newmexico.gov/
We look forward to having you stay with us, and we will do everything possible to make your stay as enjoyable, and safe, as possible.
Mary Beth and Boyd
Innkeepers, Dreamcatcher Bed and Breakfast
575-758-0613